Alders
Match and pleasure fishing on 41 pegs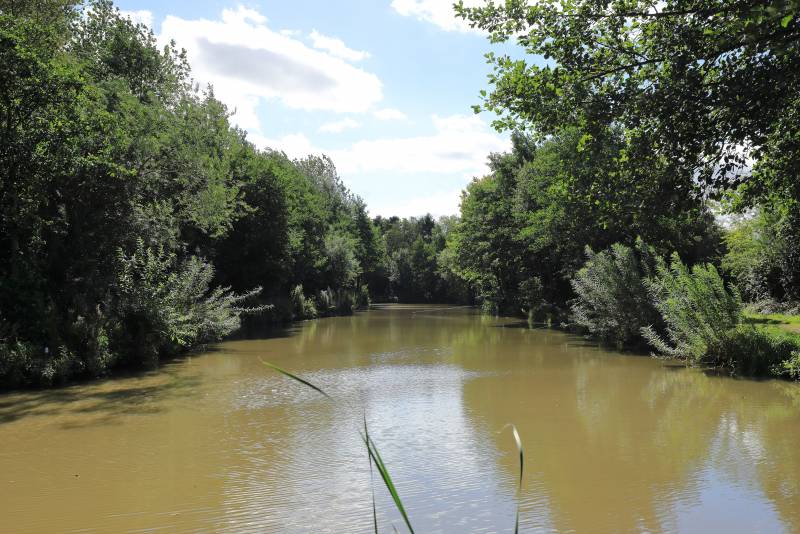 The Alders lake was opened in 1998 to cater for the ever growing match scene. The lake has a central island some 13 - 18 metres away and averages 5 feet deep.
The lake is established with trees growing from the reed fringed central island. The lake holds Carp to 12lb, Chub, Roach, Perch, Rudd, Tench, Bream, Ide, Gudgeon, Barbel, Golden Tench and Golden Orfe. The lake holds 41 pegs.
Match bookings are taken on the Alders Lake. Floating baits can be fished on Alders Lake. Popular methods are maggot during the colder months with a bit of corn across to the central island.
In spring fish maggots, caster, chopped worm up in the water for the ide and roach or fish pellets, meat or corn across to the island for carp.
In summer, fish shallow spraying bait (maggot, caster, pellets) also put in a few floating pellets and fish a pellet 6" deep.
The lake match record currently stands at 147lbs.
Average match weights of 50-80lb made up of ide carp and barbel are regularly achieved.