Cedar
Match and pleasure fishing on 80 pegs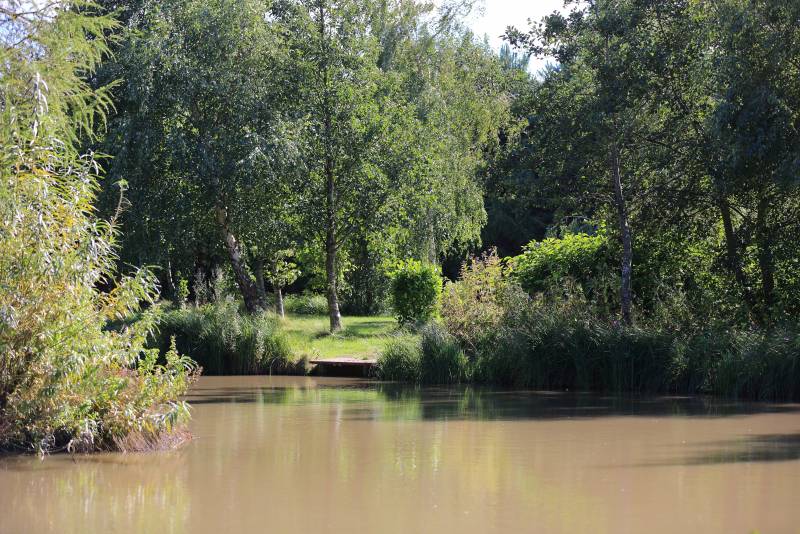 The Cedar Lake is a purpose built match lake accommodating 80 anglers, all fishing to one large central island.
The lake was opened in November 2003 and regularly holds 80 peg open matches.
Open matches are currently held on Thursdays and Saturdays. T
he depth of the lake averages 5 - 6 feet deep. As with the Maple lake there is a shelf on the island of approx 12 - 18" deep. The lake is stocked with F1 Carp up to 4lb, Mirror, Common, Ghost Carp, Ide, Bream and Barbel to 6lb.
Methods that have worked so far on The Cedar Lake are fishing pellet up the slope, at your feet and on top of the far shelf, feeding either a sloppy groundbait, groundbait or micro pellets.
Maggots worked during the colder months.
The current match record stands at 211lb 12oz held by Chris Hall.
150lbs plus bags regularly win open matches during the summer months.