Oaks
Pleasure fishing on 35 pegs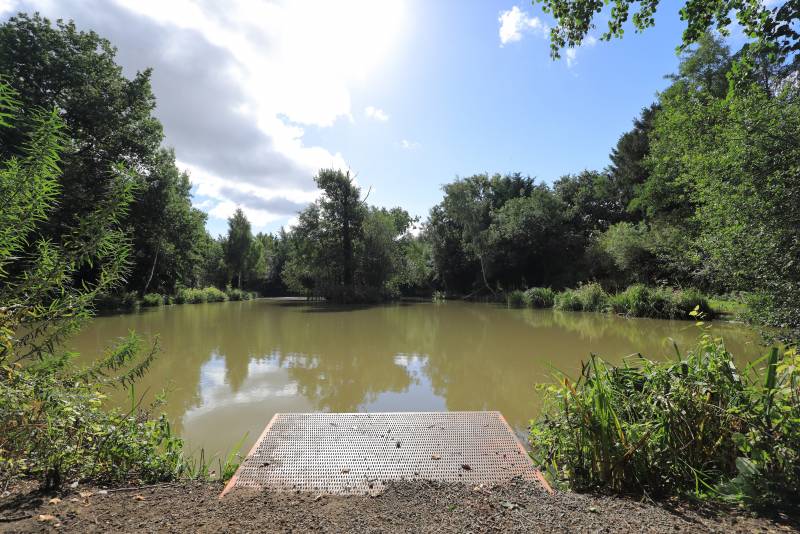 The Oaks lake is approximately 6 feet deep with a large central island. The lake shelves off to the bottom of the near slope some 3 metres out. Being one of the established lakes, the lake is reed fringed.
The lake holds Carp to 12lb, Bream, Tench, Rudd, Perch, Roach, Ide, Gudgeon, Barbel, Crucian Carp, Golden Tench and Golden Orfe.
This lake can accommodate 35 anglers.
Floating baits can be fished on The Oaks Lake. Popular methods are maggot during the colder months with a bit of corn in the deeper water. In spring fish maggots, caster, pellets, meat or corn down the middle over a sprinkling of groundbait. In summer, fish shallow spraying bait (maggot, caster, pellets) also put in a few floating pellets and fish a pellet 6" deep. Cat meat cubes and pellets size pieces of cat meat score well on this lake fishing at depth.
In summer a weight of 100lb is achievable.