Firs
Pleasure fishing on 25 pegs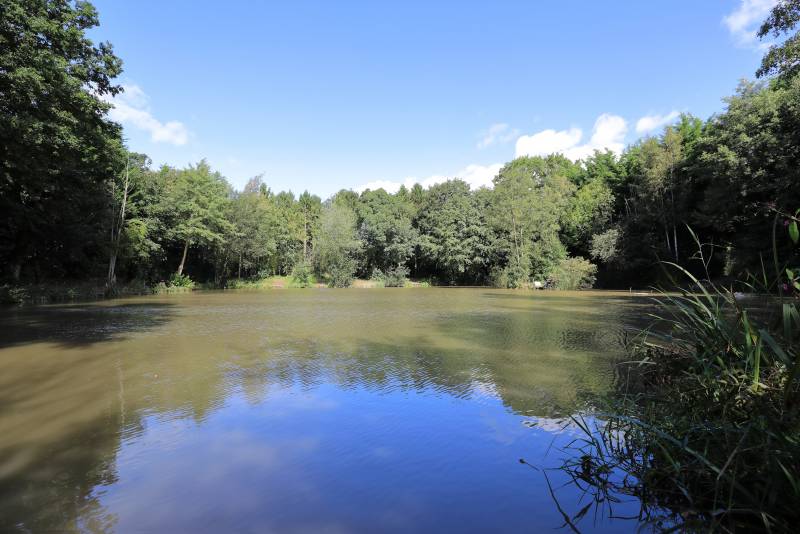 The Firs is an established reed fringed lake which is surrounded by trees on all sides.
The lake is also set down a little bit lower than all the other lakes and benefits from being less prone to any wind.
The lake holds Carp to 15lb, Tench, Bream, Roach, Gudgeon, Perch, Barble, Ide and Chub.
There is a small outcrop of land that can be accessed and fished from, with space for 25 anglers.
The lake has a maximum depth of 5 feet. Floating baits can be fished on the Firs Lake. Popular methods are maggot during the colder months. In spring fish maggots, pellets, meat or corn just into the deeper water in front off you.
In summer, fish shallow spraying pellets also put in a few floating pellets and fish a pellet 6" deep.
Cat meat and pellets size pieces of cat meat also work well. Paste is also worth a try from spring onwards. It is also worth fishing a floating dog biscuit and feed floating pellets.
Possible catches approaching 200lb can be caught off this lake.
No match bookings - Pleasure Angling Only.