Maple
Match and pleasure fishing on 68 pegs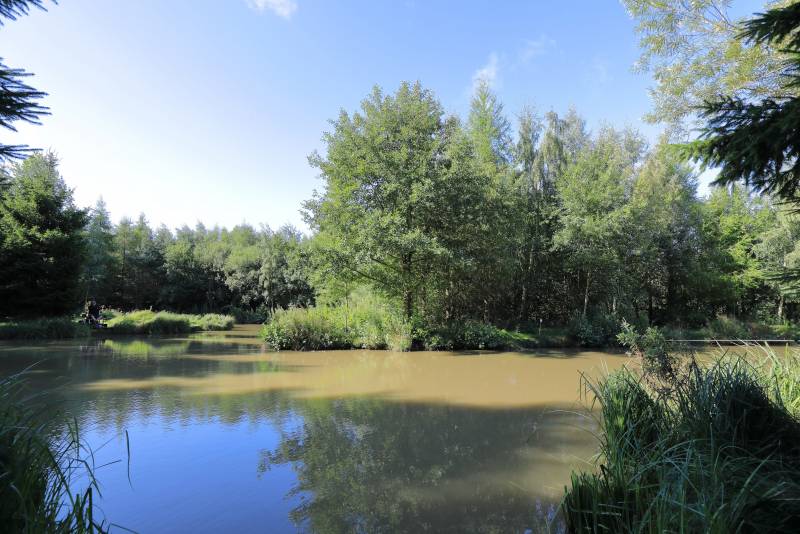 The Maple lake was a purpose built match lake allowing 68 fishable pegs, all fishing to a central island with the exception of pegs 55, 62A, 63A and 66.
The depth of the lake averages 5 feet deep. At about 11 - 12 metres, there is an underwater shelf where you will find 18" - 2 feet depth.
This lake is stocked primarily with Carp in the 8oz to 5lb range, there are also bonus Carp to 10lb in the lake.
Along with the Carp there are Roach, Rudd, Tench, Barbel, Ide and Gudgeon. Match bookings are taken on the Maple Lake.
Popular methods are maggot during the colder months with a bit of corn across to the central island and also down the middle.
In spring fish maggots, pellets, meat or corn across to the island over a sprinkling of groundbait.
In summer, pellet across to the island. It is also possible to catch by spraying pellets at 2/3 of the way and fishing 1 foot deep.
Cat meat down the track and pellets size pieces of cat meat across to the island also work well.
If you are missing bites on the cat meat, try a pellet or a grain of corn over the top.
The lake match record currently stands at 229lbs, made up of carp to 10lb. The method was feeding caster and fishing pellet across to the island and paste the middle.